I've found the Serial Number of the M4A4 on the trailer, it is SN 5657 :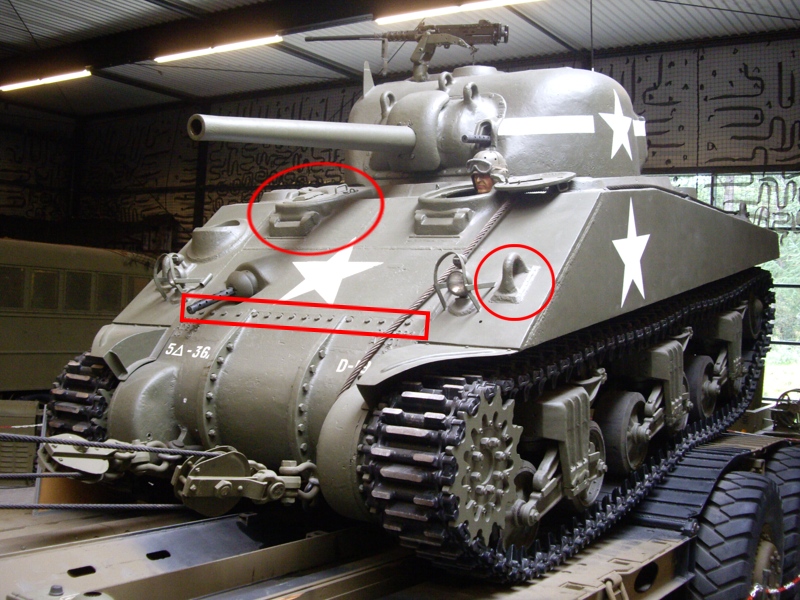 There is no M4A2(105), both are M4A3(105). Note that I don't think that any M4A2 was built with a 105mm howitzer, only M4 and M4A3.
During my last visit in September 2011, I've tried to find the SN on all of the Shermans, but I was only able to find it on the M4A4 on the trailer, the M4A4 Crab (SN 5230), the Baldwin M4 75mm (SN 15499) and that's it.
The M48 AVBL could have the SN 4450, but I'm not 100% sure.
One has to scratch the paint on the rear tow lugs of the M32B2, because I've seen traces of the serial but they can't be read with all the paint currently on them..
If you try to look on some of the M4A3(105) Sherman tow lugs, there is some grease on some of them, and one has to be careful..
P-O